I love prepping. I love being self-sufficient enough to produce most of what I need on a daily basis, and to know I can carry that on if there's a crisis that disrupts food supplies.
I love the feeling of independence, of competence, of preserving and developing skills that so many people have lost. There's huge satisfaction in looking at every problem from the angle of how I can solve it myself, and keep on solving it while the world is falling apart around me.
Let's not pretend that everything in the prepping garden is rosy, though. Yes, it's satisfying – but it can also be frustrating, expensive and hard work.
Running a homestead is probably the most challenging part of prepping, if you've taken that step, but the rest of it can have its share of problems too. Here are some of the things most prepper sites won't tell you when you're getting started.
Prepping Can Be Expensive
A lot of people get into prepping – and specifically homesteading – because they think it's going to save them money. After all, if you go off grid you're going to get out of paying all those bills, right?
Well, eventually that's probably going to be true – but not right away. In fact, at the beginning it's probably going to cost you more.
There's likely to be a lot of stuff you need to buy. Seeds, livestock, animal pens, feed, generators, food supplies, tools – prepping can lead to a lot of expenses at first.
Later on you will start to save money, and in the long term those savings can be huge. Just be prepared for it to take a while before you see the benefits. In the meantime you'll be investing in preparedness.
Related: The 5 Seeds That You Need to Stockpile in Your Pantry
It Can Be Lonely
We all dream of getting off the grid. The problem we find when we actually try it us that the grid is also where much of our social life happens. Becoming self-sufficient and prepared also often means spending more time at home working, and that can leave you on your own a lot.
Avoid loneliness by connecting with people like yourself. You can do that online, or through local groups. Look out for gardening groups and similar – you'll often meet like-minded people there.
Mistakes Happen
When you learn new skills it doesn't always go smoothly. You're going to make mistakes as you get started. Probably you're going to make a lot of mistakes. You'll break things. You'll put up other things that fall down again as soon as the wind blows. Your ambitious solar generating system won't work and your first batch of home-canned corn will turn purple and hallucinogenic.
Don't let mistakes discourage you. Sure, they're annoying, but treat them as learning experiences. Work out what went wrong, and avoid it the next time. All preppers get things wrong at first, so don't worry too much when you do.
Related: 12 Pioneer Skills We Can't Afford to Lose
It's Physical Work
If you've spent the last few years at a desk and in front of the TV, prepping is going to be a bit of a shock to your muscles – and if you're growing your own produce or raising livestock, that goes at least double.
Spend a day preparing the soil for planting, putting up fencing or shifting animal feed and you'll have a good collection of aches and pains by the time you're done. The good news is that pretty soon you'll be in much better shape, without the cost of a gym membership.
It Can Be Dirty Physical Work
Start messing with running a smallholding and you're going to get dirtier than you've been in your life. Animals produce manure that has to be cleared up and either disposed of or repurposed as fertilizer, and then of course there's plain old dirt. You're going to be messy a lot. Don't worry about it; it washes off.
You Can't Get Away From It
As soon as you start working on crops and livestock you're going to find yourself tied to your land on a pretty short leash. For a start there's no such thing as a day off. Your animals are going to need care every day, so even on a Sunday expect to have a list of chores to get through. Once you're used to it and know all the tips and tricks you'll probably be able to get them done pretty quickly, but you do need to get them done.
As for vacations, that's a real challenge. You might be able to find another homesteader nearby who can keep things running while you're gone, but don't assume it's going to be easy. For most people looking after their own land is plenty; you'll have to be pretty persuasive to get them to take on yours too.
It's a Gamble
Some things are always going to pay off. Growing your own vegetables is a perfect example. So is having a steady supply of fresh eggs from your own hens. But a lot of prepping is a kind of insurance policy – putting time, effort and money into preparing for things that you hope will never happen.
Some preps can be used in daily life, like your supply of canned food – just rotate it constantly and use the oldest cans for daily meals.
Other stuff, like a fallout shelter, isn't going to do you much good unless there actually is a nuclear war. Just remember that it's better to have it and not need it than to need it and not have it. Yes, it's an insurance policy – but the payout if you have to claim on it is your survival.
Hopefully this article won't put you off prepping – that certainly wasn't my aim! All I want to do is make sure people have a realistic idea of what they're getting into, so when something is harder or more time-consuming than they expected they'll know they're not alone.
Prepping is like anything else that's worth doing – you have to work at it. I hope now you'll be prepared for some of the bumps along the way, so they won't discourage you when you hit them.
You may also like: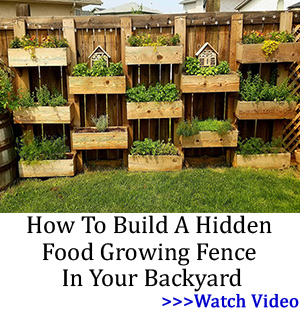 The Only 15 Rules for Your Prepper Pantry
This Homemade Device Can Power Up Your Entire House 7 Days In A Row (Video)
What is Your Favorite Food to Stockpile?
23 Things a Prepper Should Never Throw Away. Why?