The knife is one of those weapons that draws a lot of bull crap to it. There is a lot of hocus pocus and hoopla focused around a weapon that's tens of thousands of years old. In reality, a tactical knife is a simple, but brutal weapon designed for surviving and fighting.
Today we are going to demystify the tactical knife and break down 6 of the most prevalent myths regarding the tactical knife:
Tactical Knives Should Be Dull
This common myth is often considered a safety concern. Since the tactical knife is one that is likely to find its way into a fight it shouldn't be sharp. The idea is that if its sharp it can cut you. If you are in a knife fight you should only focus on stabbing anyways. This is far from true on so many different levels.
If you can't handle a sharp knife safely, just don't carry a knife. In a fight, you have no idea what you are capable of doing. You may need to slash and hack at the limbs and hands of your opponent. Carrying a dull knife is a risk you should never take. In fact, it's downright dumb. Carry a dull knife is like carrying an unloaded gun. What exactly is the point?
Sharpen your knife, carry it with confidence, and be prepared to draw blood with it.
So and So Steel is the Ultimate Tactical Knife Steel
There is no ultimate knife steel. Some are surely better than others, but only by so much. Its gets to a point where the steels are such high-quality everything is just a compromise. At this point, ultimate is all about what works for you. Some steels are tougher, others allow a long-lasting, easy sharpening blade, and others resist corrosion better than some.
There are lots of considerations for tactical knives and you'll have to really look at the dozens of different steels out there and decide what works for you and your situation. Until light-sabers become an actual thing there is no such thing as the ultimate blade.
Until then if someone is slinging some miracle metal I'd look into what exactly they are trying to sell you.
Fixed Blades Are the Only Tactical Knives
Fixed blades are traditionally the epitome of the tactical knife. This comes from the long traditions of military use. The times are changing the definition of tactical knife and tactical in general is changing. Guys like Ernest Emerson created lines of folding knives specifically built to be tactical in nature. So much so that several members of the Navy SEALs carry Emerson CQC blades of some kind or another.
Related: How To Correctly Choose Your Survival Knife
Let's not forget that automatic opening knives fit the definition of tactical quite well for police and civilians who need a quick access EDC fighting knife. The idea that a tactical knife has to be a KA-BAR hasn't been relevant since Desert Storm. Tactical knives are made well enough that they come in all shapes and sizes. As long as they are well-made quality weapons they can fulfill the role of a tactical knife quite well.
Gun Always Beats Knife
Jimmy Hoffa once famously said, "Rush a gun, and run from a knife."  Regardless of where Mr. Hoffa ended up his words had a point. I wouldn't advise bringing a knife to a gunfight if you can help it, but there are plenty of situations where knife beats gun. In extreme close quarters, a knife is an absolutely brutal weapon. It can stab, slash, and kill before a gunman can get a shot off.
If your opponent's gun is holstered and your knife is sheathed you still have an advantage at close range. You can draw the knife and rush a target. In most close range fights a vicious man with a knife can beat a well-armed man with a gun. I love my guns and carry one daily, but I also carry a knife daily. Having options is the best way to be, and since most places that restrict guns don't restrict knives I like having that secondary option.
Never underestimate a knife in the hands of both a skilled opponent or a violent amateur.
Related: When Is It Okay to Open Fire on Intruders?
Stabbing = Instant Death
Speaking of guns, one thing the gun world has embraced with open minds is shot placement. Shot placement is the ability to get rounds on target and into an effective zone. For some reason, knife guys and gals haven't embraced the same ideas. If you are armed with a knife and in a fight, you have to target your opponent as much as possible. Your strikes should aim to inflict maximum damage, cause pain, blood loss, and even total shutdown.
The only way to cause this much damage is to train to target your opponent. Every slash and stab should be aimed at killing an opponent as fast as possible. You want to target major organs, arteries, veins and other vital areas. Don't just depend on a lucky strike to end a fight.
The Entire Idea of Knife Fighting
The idea of a knife fight is easily the most absurd myth regarding tactical knives. A knife fight ends with the victor dying in the ambulance and the loser dying in the streets. That is all there is to it. A knife is designed to kill an opponent in a hurry, not for a delayed standoff where the hero and the bad guy circle each other and throw the occasional slash.
If you find yourself in a situation where it's a knife to knife fight you've already failed. When you have a knife you need to strike hard and fast. A knife should be a force multiplier, a weapon you use to gain an advantage or to close a gap. It's not made for honorable duels. When a knife is drawn it needs to be used immediately. If your opponent draws a knife start looking for a better weapon. You always want the advantage. Don't fight fair, and be ready to get cut.
Getting Cut
Knives aren't hard weapons to use. Once the adrenaline's flowing martial arts katas and techniques go out the window. It becomes about survival. It's about cutting, stabbing and slashing an opponent. Tactical knives aren't hard, but stick to the facts, and just the facts.
You may also like: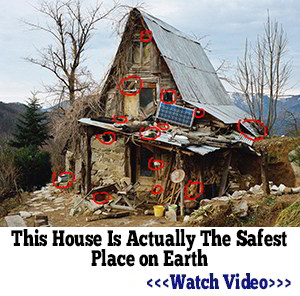 5 Things You Need to Do When There'll Be No Rule of Law
9 Tools The Pioneers Carried With Them At All Times (video)
12 Essential Things You Can Scavenge from Cars when SHTF
Are You Prepared for the Biggest Social Unrest of Our Modern Times?